Arzosoft POS SYSTEMS FOR RETAIL JEWELERS & WHOLESALERS
Complete POS System for retail stores
Solutions for small business retailers with big expectations!

Simple but yet powerful!

So easy, everyone can use it.
Arzosoft, Inc. has designed a jewelry program that is so easy to use, that you don' t need to have previous computer experience or an advanced computer education to use this program. With this POS system, you will be able to work at your own pace. There are many different software to help you with your business, but this software will do the job hassle free!
Arzosoft Jewelry' s unique time saving format will enable you to maintain a completely organized product inventory system. You can enter product information take a picture with a digital camera and import it with a click of a button and print bar-coded jewelry tags. Arzosoft Jewelry supplies its own tags that are untearable (cannot be cut by hand) and the ink that will not dissolve even with the most powerful steam washer.
Arzosoft Jewelry can keep records of your customer' s receipts, repair jobs, special orders and complete layaway transactions. From printing receipts to printing envelopes and labels, Arzosoft Jewelry can provide you with minimum procedure and clicks.
Call 1-519-977-5798 or email us info@arzosoft.com for free online demostration and start saving time and money!
USA: Arzosoft , 3000 Town Center Suite 24, Southfield, MI 48075
CANADA: Arzosoft, 1579 Ouellette Ave, Windsor, ON N8X1K5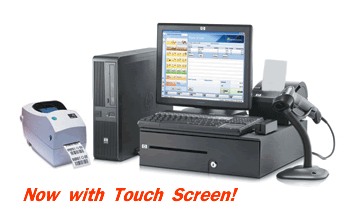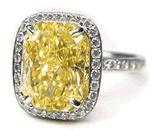 Key Features:
Complete Inventory Control.
- Inventory has never been easier. An all in one screen is all you have to work with to enter a merchandise. This screen includes, material information, pricing, stone information, pictures and print an barcoded tag.
Loose Stones / Diamond Inventory
- Complete detail inventory for loose stones and diamonds. Assign detail diamond information with GIA report specifications and custom fields.
Print Bar Coded Jewelry Tags
- Print barcoded jewelry tags for each merchandise. These durable are specialy designs to accept washes of steam and will not be torn. Customize and assign what information you would like to print.
Point of Sale System, Makes sales easy.
- Touch Screen system. Selling merchandise has never been so easy. Just scan an item you would like to sell, give discount and cash out by choosing payment type. A receipt will be printed and your company logo and item's picture from the inventory file.
Repair Job Envelopes and Tracking
Create repair jobs with customer name, item details and work description without leaving POS screen and print envelopes immediately.
Layaway Tracking
- Create layaways with customer's information, just scan the item, select the customer and Arzo Jewelry will create a layaway file and allow you to start accepting payments and print envelopes.
Make Memos / Consignment Orders
- If you are wholesaler, you can create memos of merchandise for you customer on net terms and accept payments later.
Take Pictures / Print Catalog
- With easy capture, now you can assign pictures for each merchandise. Just take pictures of your product using any camera and with one click you can save the picture into the system. Print picture catalog of your merchandise and output beatiful picture catalog of your inventory.
Customer Management / Relations
- With the enhanced customer management screen, now you can not only keep customer's sales records and print mailing lists, but you can also create customer relations, print customer by address, sales amount and last visit dates. Email customers that haven't made a sales by date and amount.
Inventory Reports / Stock Control
- Print inventory reports by category, material and prices. Print stock control and restock store inventory easily by scanning all items and printing and adjusting missing inventory.
Job Orders for manufacturers
- For manufacturers, you can now create job orders for customers, keep track of changes of items ordered and print job orderes, envelopes and labels to manufacture special orders.
Special Orders Envelopes and Tracking
- Create special orders for customers and print envelopes.
Web Shopping Cart (optional)
- Online shopping has never been easier. Easily publish your merchandise with our special shopping cart system. Create customer logins and keep track of all orders. Accept credit cards and print shipping labels.
Ask about our easy payment plans:
Software
Arzosoft Jewelry POS Complete
- Complete point of sale system for retail stores. Keep track of all your store inventory. Create sales and print receipts. Track layaway items, create repair and special order and print envelepes. Customer mailing lists. Employee sales reports. Picture Catalogs. Touch screen capability. Wholesale Invoicing. Gift certificates and much more...
$3250.00
Arzosoft Jewlery Wholesale/Manufacturing
- Create wholesale invoices and memos. Keep track of consignment sales and memos. Create invoices from memos. Loose stone inventory. Diamond inventory. Create Job Orders for manufacturers. rint labels and envelopes for each manufacturing item. Optional web based jewelry and diamond listings for resellers. Scan items on the road with wireless barcode reader and make invoices later at your convenience.
$1950.00
Arzosoft Jewelry Inventory Lite
- Keep track of all your jewelry and diamond inventory. Print tags for each item and snap actual photos. Detail inventory for gold and diamond loose stones. Remove items from inventory when sold. Print total inventory reports. Print photos of all inventory by category. Keeping track of all your inventory has never been easier. Keeping track of your inventory has never been easier.
$ 995.00
Hardware
| | |
| --- | --- |
| Zebra Tag Printer TLP-2824 | $495.00 |
| Elo Touch 17" LCD Monitor | $825.00 |
| Cash Drawer USB | $ 345.00 |
| Barcode Reader | $ 229.00 |
| HP 2 Tray Printer Inkjet | $ 150.00 |
| Roll of Jewlery Tags (1500) | $ 75.00 |
| Ink Ribbon | $ 30.00 |
| USB Cable for Zebra Printer | $ 15.00 |
*Includes 2 network licenses. Please call for additional licenses.
Call 519-977-5798
For Free Online Demo
(Must have computer with high speed internet access)
Gallery:
[Not a valid template]